Services
3IT Consulting provides innovative IT solutions and consulting services to solve mission critical problems facing the Small-to-Mid Sized Business, Enterprise, and the Government. 3IT provides consulting services in the following key areas:


Microsoft Consulting Services
Infrastructure Virtualization
IT Infrastructure Engineering and Support
Business Continuity
Information Security
Information Assurance
See below for more on how we can support your business Information Technology needs.
Small-to-Mid Size Businesses and Enterprise
Server virtualization is having huge positive financial and operational impacts on organizations of all sizes. The ability to consolidate multiple application workloads on fewer physical servers saves money in equipment, energy, and management, and adding new virtual servers is simple and fast. Information Technology automatically becomes more responsive to users when they can launch new applications in hours instead of weeks. Server virtualization can also increase application availability and make data protection/disaster recovery more affordable and less complex.
3IT Consulting can help you start the move toward virtualization with our comprehensive virtualization knowledge and in-depth Microsoft solutions.
For more information, please review some of information White Papers on virtualizing your infrastructure.
Contact us today to see how 3IT Consulting can work with your Small or Mid-sized business to meet your current and future IT needs!
Government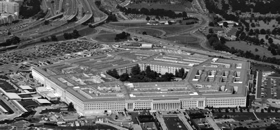 3IT Consulting has years of knowledge and experience working with successfully fielded Department of Defense programs such as U.S. Air Force Public Key Infrastructure (PKI), Information Assurance (IA), Cyber Security, Development, Testing and Evaluation (DT&E), Certification and Accreditation (C&A), Enterprise Architecture design, Test Lab Virtualization, Web Development, and much more. Our past history in these areas puts us in a great position to help your organization develop and implement successful solutions to IT problems.
Enterprise IT Support
Onsite Engineering, Configuration and Installation
Documentation and Training (on-site)
System Continuity
Assessment & Testing
Project Management
Stakeholder Communicationt
Risk Management
Project Close Out
Migration & Management of Virtual Infrastructure
Management of Servers, Storage, & Networking Devices
Management of Multi-Site Data Center Installation & Support
Engineering and Implementation of SIPRNET networks in an Air Force Environment
Engineering for virtualizing Storage, Network, & Server Applications
Enterprise Level Management and Support of VMWare, Microsoft, other UCS Manager, and other various management software
On-Site Pre-deployment Surveys
Remediate Survey Discovered Deficiencies to meet requirements
Rack, Stack, and Configure Required Equipment at each base
Coordinate Proper Cabling and Accessories to Support Data Center Network Devices
Support PDU, Equipment Racks, and UPS Delivery and Installation
Manage and implement Network and System Changes to meet required compliance

Contact us today to see how we can work with your Governmental organization to meet your current and future IT needs!
Why 3IT Consulting?

3IT Consulting combines proven IT leadership with skilled technical knowledge to provide government agencies, corporations, and non-profit organizations leading IT solutions to their Information Technology challenges.